Artificial Grass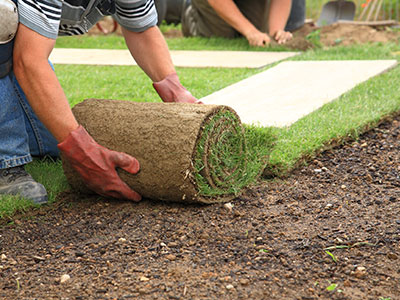 In fact, many of our past clients in Los Gatos, Saratoga, Monte Serena, Los Altos, and Woodside swear to the wonderful benefits of artificial turf. We have installed countless synthetic grass in private residences, public spaces, and commercial establishments across California. The materials we use are topnotch, and our methods of installation are proven to be effective. With us, you are guaranteed of huge savings and relatively easier time to maintain your lawn or landscape. Just call us now at (408) 621-1248 for your inquiries.


Top-Quality Artificial Grass Installation
Having worked on numerous similar projects before, our team of installers has mastered the art of installing artificial grass. Whether we're tasked to work on a small private property or a large commercial area, clients can look forward to successfully installed lawns or putting greens. We can also install bocce courts with ease since we have done the same for many properties in Los Gatos and surrounding CA areas. We have appropriate tools and supplies, so you can be sure that your desired artificial turf will be quickly and properly installed.

We believe that our clients deserve nothing but the best-quality synthetic grass. Accordingly, we strictly use only premium quality artificial grass from the top suppliers and manufacturers in the country. The reason for this is that we want to provide clients with long-lasting artificial turf that is also relatively maintenance-free. By using the finest synthetic grass, we can assure clients that their bocce courts or putting greens are going to last for decades. With premium products, you can enjoy great features, such as UV resistance, excellent shock absorption, long-lasting color, and the like.


Economic and Aesthetic Benefits
Aside from the ones mentioned above, clients in Los Gatos, CA and nearby cities can expect some pretty amazing aesthetic and practical benefits from artificial grass. With synthetic grass, one can have a lawn or putting green ready in a matter of hours, which is definitely not the case with natural grass. Additionally, going for artificial turf will also ensure a great-looking outdoors all-year long since it doesn't wither and remains in tip-top shape for years. Moreover, you won't have to worry about paying a huge water bill since the turf that you have is designed to require only minimal watering from time to time.

When it comes to installing artificial grass for residential and commercial properties, no other company in California does it better than us at Saratoga Pavers. Our installation services are not only outstanding -- they are also absolutely easy on the pockets. We also offer financing terms and a free estimate so clients can avail our services without being burdened. Call us now and let us install your desired artificial turf soon.