Paver Driveways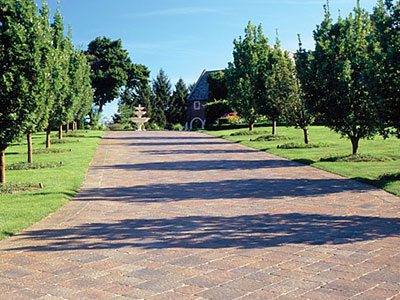 If you are looking for a company that would be able to provide you customized paver driveway solutions, you should consider contacting a well-established one like Saratoga Pavers for the job. They have the experience, skill as well as the resources required to provide you with high-quality driveway paver solutions. They also offer premium services including retaining walls as well as pergolas and arbors.


Custom Driveway Paver Plans
Designing a driveway is about taking several different aspects into consideration. When you hire professionals for the job, they will focus on various aspects such as:


The kind of impact you want to create
The layout of the front yard
Dimensions of the driveway
Types of pavers to be used
Styling and aesthetic of the surrounding features in the landscape
Your personal preferences and budget
Maintenance requirements
Other

When all of these factors are taken into account, and the layout, styling, and pattern are planned well, it helps to create the kind of impact you want in your outdoor spaces.


Paver Driveway Installation
While there are a large number of materials available for driveway installation, pavers are a trendy choice for residential and commercial properties. There are many benefits to opting for a paver driveway such as:


Aesthetic Appeal - Pavers are available in a variety of styles, patterns, textures, as well as sizes and shapes. Skilled designers are able to use pavers to create a stunning aesthetic in the outdoor areas of your property.
Ease Of Installation - Installing pavers is a quick job as there is no curing time like concrete. However, you need to hire the services of professional paver installers for this project.
Resilience And Durability - Since your driveway is exposed to the elements right around the year, you need to make sure that the materials used in the feature would be able to endure exposure to climatic conditions. Pavers are incredibly resilient and are able to withstand this kind of exposure as well as regular wear and tear. In fact, with routine maintenance, a paver driveway can easily last for decades.
Easy To Maintain - When you get any outdoor feature installed; you want to make sure that you don't end up spending a considerable amount of time maintaining it. Pavers are extremely easy to maintain and only require an occasional pressure wash and sweeping. If you get the surfaces sealcoated, that will help protect the paver units from scratches and stains, which will ease the maintenance process for you.
Cost-Effectiveness - if you are looking for a highly durable, as well as long-lasting driveway material, there is nothing to beat high-quality concrete interlocking pavers.

While there are several benefits to getting a paver driveway installed, as mentioned earlier, it's best to hire expert professionals for the job. Companies like Saratoga Pavers offer customized services that also fit comfortably into your budget.

"MORE ARTICLES"
Artificial Grass
Retaining Walls
BBQ's & Firepits